---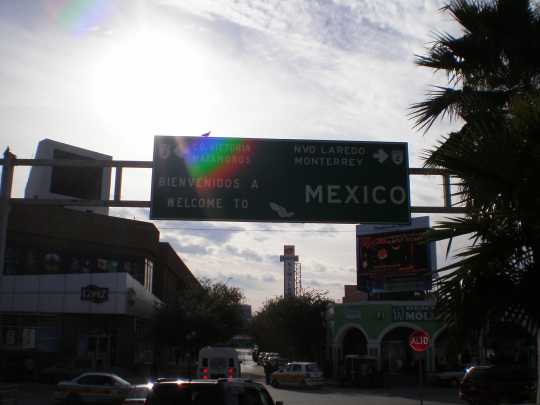 Entry #24 • 19th of January, 2015
Automatically translated entry.
Read the entry in french or in spanish.
If you want to help me to spellcheck (french, english) this entry, click here.
---
I am now in Old Mexico! I crossed in Reynosa in the Tamaulipas States. I paid a dollar to take the bridge over the Rio Grande (US name) / Rio Bravo (Mexican name) and it was the only formality that I had to fill out to cross the border. On the Mexican side, I imagine that the customs gurds were doing random checks. I was more or less sure if I should go straight and tried to make eye contact with someone to make have a sign meaning ''yes yes, you can pass'', but no one bothered to look after me . Welcome to Reynosa!
On the north of the lines, several people warn me about the danger of border towns, then despite of my intention, I did not stop to take pictures and I went directly to the house of my hosts (a friendly family of four, a Mexican father, an American stepmother and two children - when I arrived the parents were away and I was received by the children, I think it's a sign that I start have a good reputation on warmshower). Maybe I am just unconcious, but I never felt unsafe. Several people confirmed to me that the narcos are mainly attacking themselve and as long as I travel during the day, I do not really have much to fear.
---